LOOK TO THE FUTURE WITH THE CCF PROJECT
Do you need new ideas for your work? Looking for inspiration for using digital tools? Wanting to co-create although working distant? The Creative Communities project (CCF) is excited to introduce its new podcast series presenting interesting, creative methods, digital tools and good practices.
The podcast will provide inspiration for teachers, educators, students and anyone interested in creative methods and co-creation.
The podcast will provide inspiration for teachers, educators, students and anyone interested in creative methods and co-creation.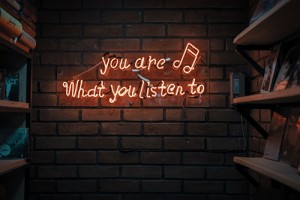 The CCF project is focused on supporting creative industries with the challenges caused by COVID 19. The core goal of all our activities is to strengthen creative industries and create new momentum for the future. Our main project outputs are the guide to Sustainable and Regenerative Development of European Creative Economies and Communities post COVID19, as well as HEI Pedagogic Framework and Online Hackathon Guide for CCF e-Service Learning.
In addition to these, we have developed an open learning platform that inspires and supports the introduction of easy-to-use creative methods, that utilize digital technologies and tools.
The podcasts introduce experts from a variety of fields, and may just surprise you in the variety of ways we can apply creative methods with digital tools, and beyond.
You can learn anything from art-based action research, how to utilize gamification to inspire on-line learning individually or through co-creation as well as hear how to organize a successful hackathon event.
Do you work in the creative industry? Do you have an idea for your own podcast? We would love to hear from you.
Get in touch with our team CCFproject20@gmail.com

Join our creative movement, listen and become inspired!
Episode 1
W8 serve innovators, start-ups, and local enterprise projects at all stages of their development. Hear more with JJ O'Hara
Episode 2
"Gamification. Old method – fresh ideas."
Episode 3
An insight into e-service learning with Dominik Lappenküper from Muenster, Germany
Episode 4
A discussion with Fergal Brennan digging into the terminology surrounding the Creative Community – W8, Leitrim, Ireland
Episode 5
Interview with Irene Culcasi
Episode 6
Interested in 3D Modelling and Animation and Game Design? Listen to our chat with Gary Dempsey from ATU Ireland
Episode 7 
A discussion about E-service learning through the lens of a creative with Seamus Dunbar – W8, Leitrim, Ireland
Episode 8
Did you hear about the pOrtal installation – a visual bridge and a global community accelerator which now connects Lithuanian capital Vilnius and the city in Poland Lublin? Listen to the podcast with Ringaile Papartyte, Executive director @ Benediktas Gylys Foundation about the whole creation process!
Episode 9 
Podcast the CEO of Sunrice Valley – Laima Kauspadiene, who has a huge experience in ideation and innovation promotion and implementation. She is talking about challenges and good practice experience in organising the hackathons in different thematic areas.
Episode 10 
"Why is e-service learning a thing to think about today?
by South-Eastern Finland University of Applied Sciences, FI"